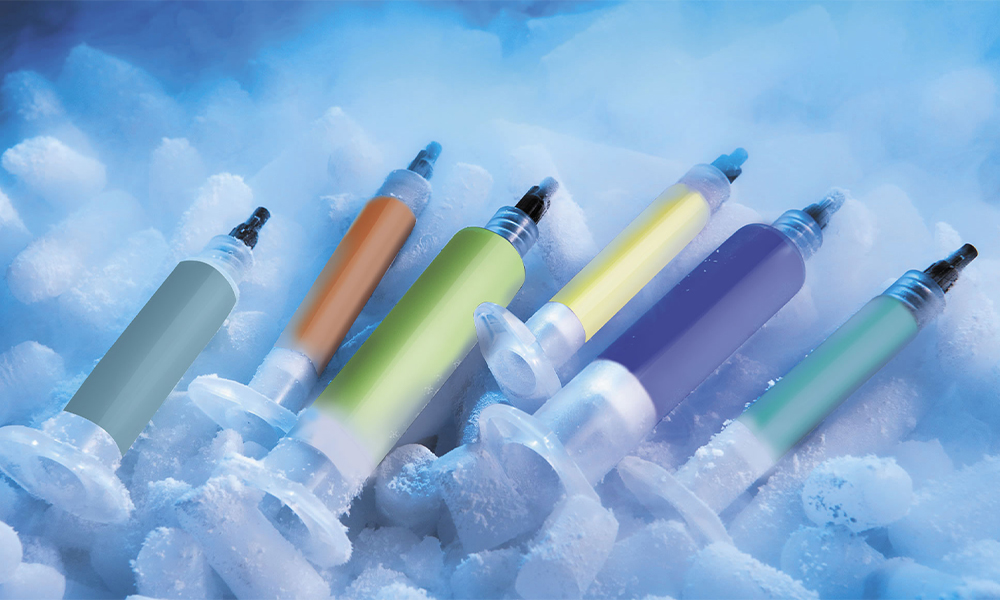 PREMIXED, DEGASSED AND FROZEN SERVICES
Andpak's premixing and freezing of adhesives and potting compounds provides the end user with unrivaled dispense quality and uniform handling properties in a void free package.
The ultimate in convenience and reliability and can solve many material dispensing problems.
Ideal for epoxies, silicones, polysulfides and urethanes.
Perfect solution to avoid the pitfalls of benchtop weighing and mixing and the potential expense of just one incorrectly mixed batch. 
Most materials can be fully degassed to minimize air entrapment in the product, facilitating zero bond line voids which is essential in automated X, Y, Z dispensing applications and void free encapsulations when potting.
PMF packaging is available in sizes ranging from a partially filled 1cc syringe up to gallon volumes or more, with the most common being 1cc to 55cc syringes and 1oz to 32oz cartridges.